Aloha & Happy Thursday!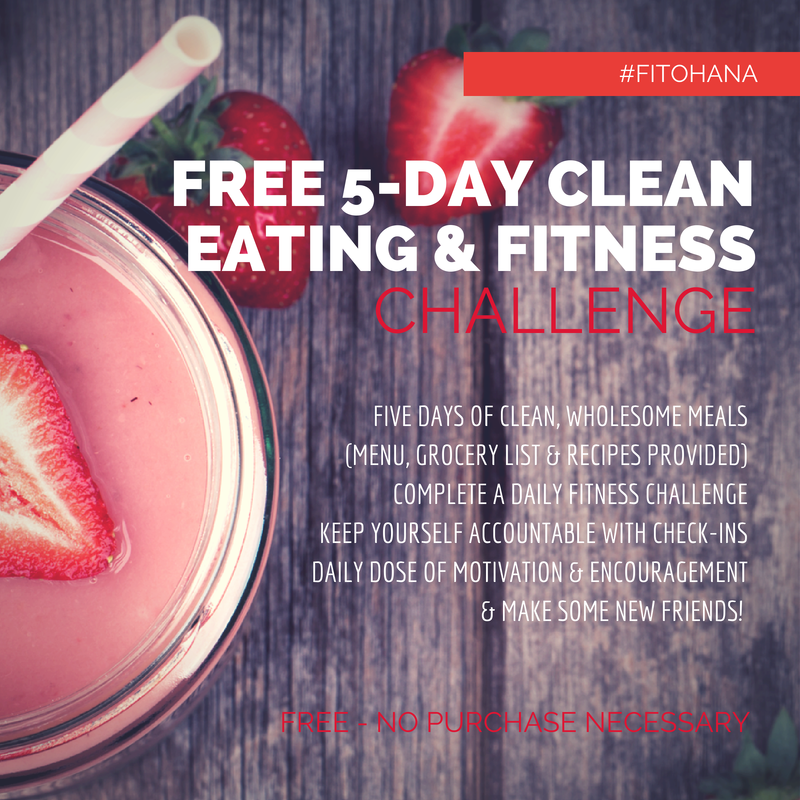 Every first full week of the month, we like to host FREE five-day challenges that is open to everyone. These challenges help us kick off the month on the right foot, keep us accountable to our health & fitness goals, while also sharing linformation about clean eating, ways to prepare healthy, wholesome meals, and fitness exercises that can be completed in just a few minutes daily (& anywhere).
September's 5-Day challenge will be NEXT WEEK, Monday 9/8 through Friday 9/12. A complete menu for the week (all meals including snacks), grocery list, recipes, and quick exercise routines are provided to all participants. There is no purchase necessary (aside from any food you have to buy to be prepared for the week). All we ask is that participants have a willingness to commit to only FIVE days of clean eating & fitness, check-in daily for accountability, and engage with the group (the challenge is conducted via closed Facebook group).
This month I'm doing something a little extra special & will be gifting sweet freebies to the most active & engaged participants. If this sounds interesting to you, hit me up! We'd love to have you join us – help keep my ass accountable! xo – coachnohea@gmail.com